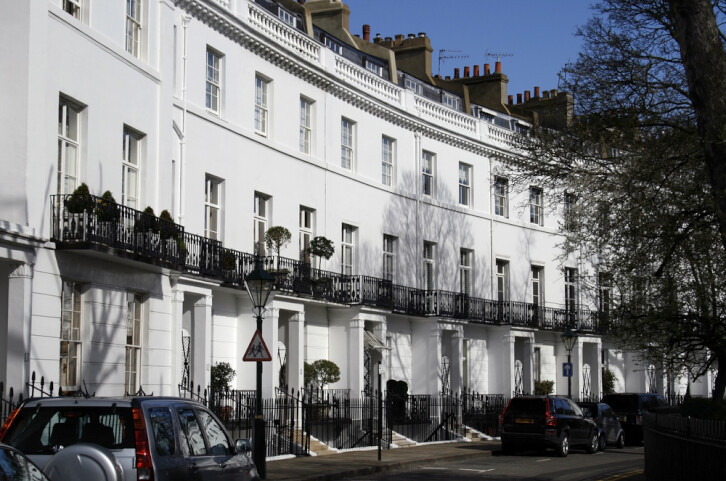 Well, half right. They're watching your house.

Property website Zoopla.co.uk has just released information revealing that Londoners are the biggest curtain-twitchers when it comes to house prices.

They may not be coveting your unique style of interior decor, but they could be coveting the money that your house is worth and working out how to match it.

Due to uncertainty in the housing market, homeowners across the country have been keen to check the value of their biggest asset and how it compares to the ones owned by those around them. There were over 2 million value estimate requests made on Zoopla last year, most of which were for properties in the capital.

Richmond-upon-Thames, Wandsworth, Hammersmith and Fulham rank as the nosiest boroughs in the report. The report suggests that if you live in these areas then at least one of your neighbours has checked how much money your house is worth online.

ludlowthompson offers customers the option of joining their Valuation Update Club, entitling them to free bi-annual valuations of their property.

Stephen Ludlow says "At ludlowthompson we understand that property is usually the largest asset most of us will own. Yet, unlike tracking the performance of other investments, most home-owners only find out the true market worth of their home once they decide to sell or let. ludlowthompson has a history of offering added value to customers, and the Valuation Update Club is an extension of this."

Liverpool, Hull and Wolverhampton are the places to live if you want to get some peace and quiet, with Zoopla ranking them as the least interested neighbours.

Nicholas Leeming, Commercial Director at Zoopla says:

"Nosiness is a particularly British trait, but it isn't a bad thing when it comes to property.

Monitoring the value of an individual property and staying on top of local market statistics and recent transaction prices allows both buyers and sellers to make more informed property-related decisions.

Being in the know, doing your research and gathering as much information as possible is the smart thing to do and the internet makes this infinitely easier to do."
Nosiness is a particularly British trait, but it isn't a bad thing when it comes to property...